---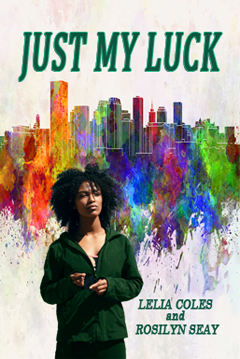 Mother and daughter, victims of circumstance, separately face inconceivable danger and betrayal in a gritty, urban, coming of age tale of character, resilience, and murder.
---
The one thing Tina had in common with her mother, Antoinette, was that they were both victims of other people's choices. And, as they each discovered, choices—no matter what or why—have consequences.
At sixteen, in the blink of an eye, Antoinette (Twanie) went from promising, super student—with a brilliant future—to assault victim, single mother, and high school dropout. Disowned by her parents, it took Antoinette years to put together the shattered pieces before she could reclaim Tina, the six-year-old daughter she'd left, as a baby, with an aging aunt.
Years later, the unimaginable happened. Antoinette disappeared, leaving thirteen-year-old Tina alone, desperate, and vulnerable—in one of the roughest neighborhoods of Richmond. If not for sympathetic strangers coming to her rescue, Tina might not have survived adolescence. But, even with her protectors watching over her, Tina saw and experienced things that she wished she could forget. Then, as she attempted to move forward and live a simple drama free existence, a co-worker's murder and secrets from her past put her in jeopardy, worse than any she'd experienced before. And neither her friends, her newfound love, nor her determination for justice could keep her from becoming the target of some very dangerous people.